Discounts and Online Coupons for cruises and shore excursions out of Ft Lauderdale, Miami, West Palm Beach, Key West and Cape Canaveral
CHECK LATEST CRUISE SPECIALS
Enter travel dates and other requests in search box
Wednesday, April 5, 2017, 03:31 PM
Posted by Administrator
Tortuga Music Festival will
feature headliners Luke Bryan on Friday, April 7 and Chris Stapleton on Saturday, April 8. Kenny
Chesney will close out the fifth annual beach party on Sunday, April 9. Boasting an eclectic
roster, the three-day event will ALSO feature performances by Alan Jackson, Darius Rucker,
Brett Eldridge, Nelly, Maren Morris, Slightly Stoopid, Old Dominion, Daya, Dustin Lynch, The
Quaker City Night Hawks
2017 Tortuga Festival website
add comment
( 14 views ) |
0 trackbacks
|
permalink
|
( 3.1 / 159 )
Tuesday, March 14, 2017, 09:37 PM
Posted by Administrator
Florida's largest waterfront music and art festival. Held annually in downtown West Palm Beach
May 3, 2017
Weezer Snoop Dogg The Strumbellas Tayla Parx SunGhosts
May 4, 2017
Macklemore & Ryan Lewis Ben Harper and the Innocent Criminals Marc E. Bassy Lillie Mae Chemradery
May 5, 2017
Ziggy Marley Flo Rida Fetty Wap Tinashe Taylor Bennett Leilani Wolfgramm Joe Galaxy
May 6, 2017
Marshmello Dirty Heads Tori Kelly Breaking Benjamin 3 Doors Down Jon Bellion Loverboy Stick Figure Night Ranger Filter Thirdstory Magic City Hippies Ocean Park Standoff Luxury of Company Madame Mayhem Meresha Ryan McKenzie
May 7, 2017
Blink-182 Widespread Panic Steve Winwood X Ambassadors Rachel Platten Kaleo St. Paul and The Broken Bones The Naked And Famous Christopher Cross Wavves Declan McKenna Ambrosia Thomas Wynn & the Believers Alex Di Leo Roanoke
Official website
add comment
( 10 views ) |
0 trackbacks
|
permalink
|
( 3 / 208 )
Ultra Music Festival 2017 tickets are on sale now! Miami's EDM mega-event selling out fast, as usual.
Wednesday, October 5, 2016, 01:22 PM
Posted by Administrator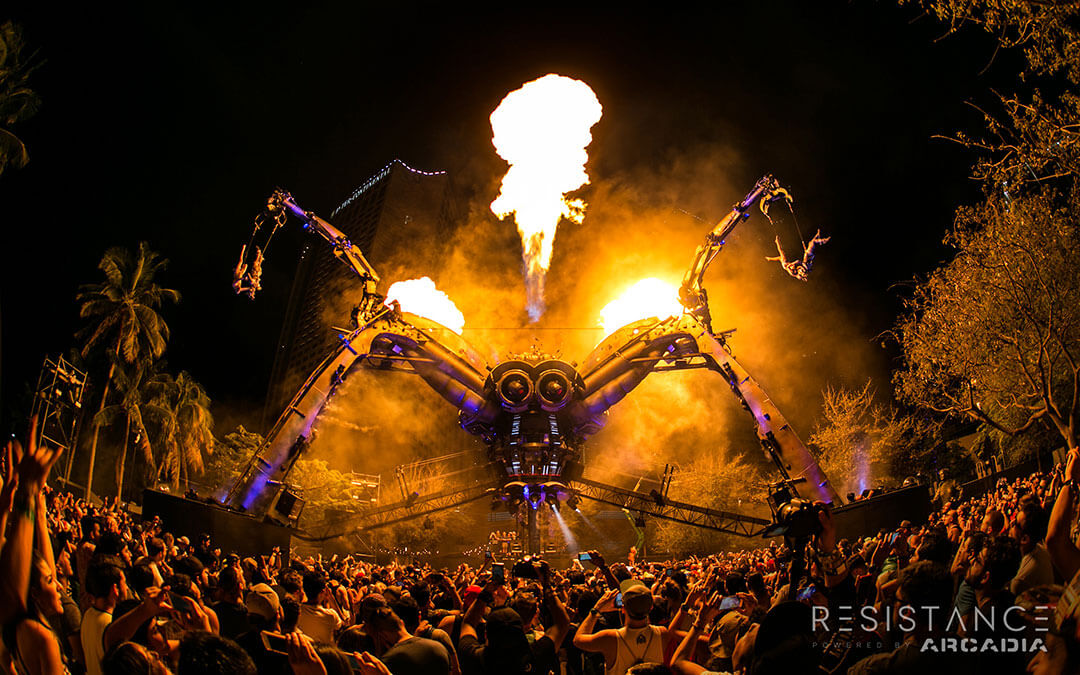 Online Tickets
add comment
( 21 views ) |
0 trackbacks
|
permalink
|
( 3 / 535 )
Monday, August 22, 2016, 05:21 PM
Posted by Administrator
Grovetoberfest 2016, Miami - Largest craft beer festival in Florida

Grovetoberfest 2016 Miami - Official site - Tickets online, limited availablity
add comment
( 23 views ) |
0 trackbacks
|
permalink
|
( 3 / 543 )
<<First
<Back
| 1 | 2 | 3 | 4 | 5 | 6 | 7 |
Next>
Last>>